5 Ways to Give & Spread the Word this Giving Tuesday!
TODAY IS #GIVINGTUESDAY
Giving Tuesday is a global movement that brings communities together to support local causes on the Tuesday after Thanksgiving. Participating on this day kicks off the holiday season on a charitable note and allows your dollars to go farther.
There are tons of ways to give and help spread the word, below are 5! Keep scrolling to see how your donations help us develop opportunity through entrepreneurship.
Thank you!
---
1. Check with your employer to see if your gifts to YEScarolina this year can be matched.
2. Make an outright donation!
Head over to our website at yescarolina.com/donate to make a one-time gift or to sign up for a recurring gift.
You can even give through our Facebook page!
Beginning today, December 3rd at 8am, every donation you give to YEScarolina through Facebook has the potential to be matched by Facebook. Act fast, once users have donated $7 million dollars, the match expires. Last year, this took only 30 minutes to reach around the globe!


3. Donate by giving publicly traded stocks
Contact Brian Kurtz at brian@bkurtzcpa.com to learn more about how to gift stocks to YEScarolina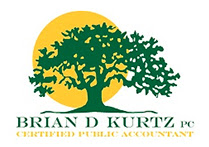 4. Support alumni in their business endeavors
In the weeks leading up to this day, we've highlighted a YEScarolina entrepreneur every Tuesday on our social media pages. Giving creates opportunity and empowers young people in South Carolina to start businesses they continue to build long after they've left their entrepreneurship classroom.
Head to our Facebook Page to watch videos and learn more about how you can support YEScarolina alumni by buying from their businesses!


5. Share YEScarolina's story, told through the 2019 Paul Hulsey Outstanding South Carolina Student Entrepreneur of the Year Tayler Mccray's YEScarolina experience and entrepreneurship journey.